When hair is dry to the touch, it is also often brittle and difficult to style. But having the dry hair does not mean that you have a health problem or that there is something wrong with your genetics. Simply, various factors, such as sun exposure, heat styling or smoking, can contribute to dry and brittle hair.
The good news is that there is a variety of solutions To effectively reduce this condition. Let us therefore see the causes of dry hair and the main remedies.
6 causes of dry hair (men and women)
Most of the time, dry hair is not the result of a single cause, but a combination of factors.
Internal causes of dry hair
1Dry scalp. Hair does not perform natural self-lubrication, but relies on the oils (the sebum) produced in the roots to maintain its proper hydration. Because the roots lie below the skin, dryness of the scalp is inevitably accompanied by the dryness of the hair. In addition, the dry scalp flakes and fragments, causing dandruff flakes to appear.
2Age. With advancing age, hair physiologically produces less sebum: it is therefore normal for hair to become drier (even in men!) from age 50 onward. On the other hand, hormonal changes brought by menopause can also cause abnormal dryness.
External causes of dry and brittle hair
3Environmental conditions. These include, in particular: a dry and hot climate, frequent exposure to sun and wind, and frequent exposure to chlorinated or salt water.
4Lack of protection. Every healthy hair has a protective layer called the cuticle. Just as shingles protect the house from rain and sun, the cuticle protects the hair from heat, sun, wind, and smog. In a healthy cuticle, the layers are joined together and retain moisture; when they separate and peel away, moisture and natural oils are lost.
5Hair care at home. Wrong habits can also cause dry and brittle hair. Among them:
Washing hair too often
Use one shampoo aggressive
Always blow-dry the hair, at a very close distance
Inordinate use of straighteners or curling irons
6Harsh chemicals. Finally, aggressive treatments done in the salon, such as ammonia-rich dyes, perms and chemical smoothing agents can also cause excessive dryness of the hair.
Discover our 25 shades of Ginseng-based hair color in oil.
ORGANICS COLOR
Dry hair: ideal remedies and products
✔Wash hair more rarely. Lo shampoo removes dirt and sweat from hair, it is true, but it also strips it of the natural oil that makes hair softer and shinier. That's why you don't have to wash your hair every day: just wash it every three days.
✔Eliminates split ends. Split ends are not only the most obvious symptom of dry and brittle hair, but they contribute to unkempt appearance and frizzy feeling. Eliminating them can make your hair softer, so: go to your hairdresser and give yourself a nice cut.
✔Reduce hot styling. Has hot styling to curl, straighten or add volume to your hair been part of your daily routine for years? It could be the very reason why your hair is drying out and breaking. If you can't do without using a blow dryer and straightener, do this:
use a thermal protector
Keep the hair dryer at least 6 inches away from the stem
pass the straightener only 1 time per strand
✔Use a oil for dry hair. Massage the hair with some oils natural to bring all the moisture they lack. Almost all plant oils provide benefits to the dry hair: coconut oil, jojoba oil, argan oil, peppermint oil, lavender oil.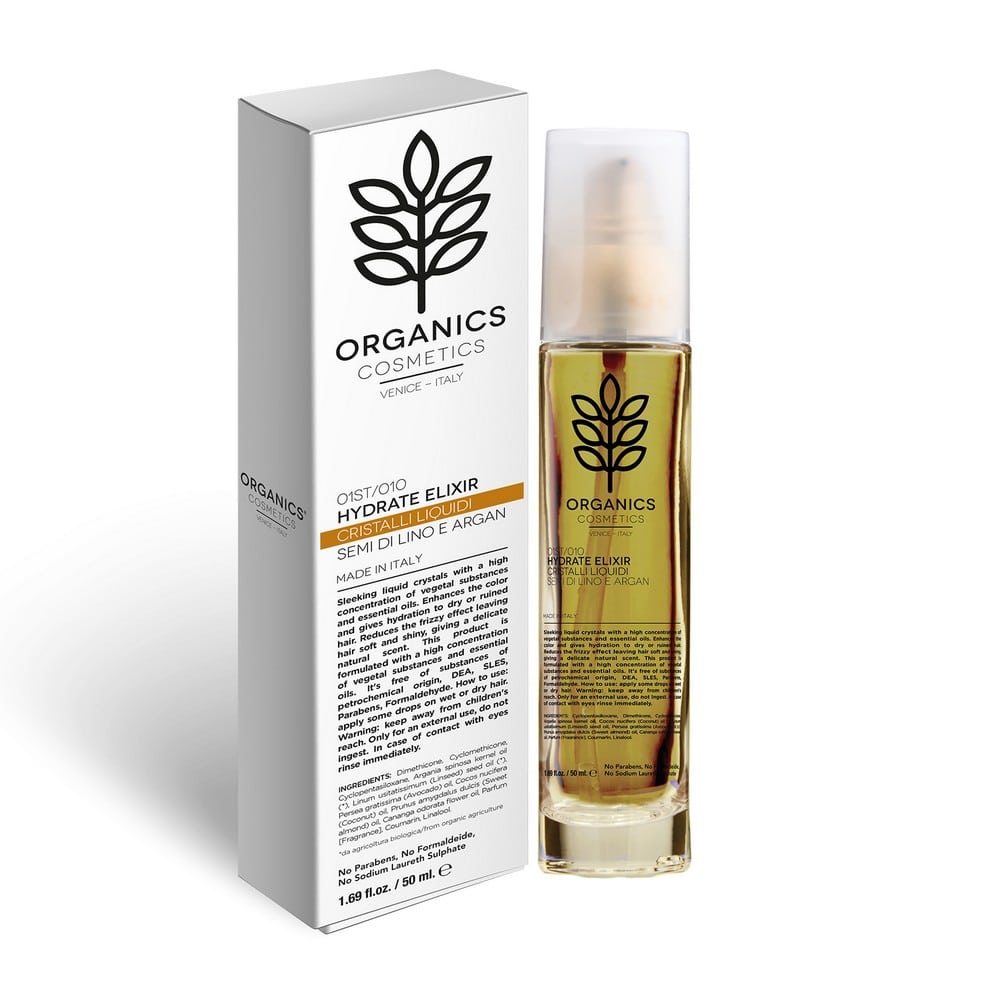 In particular, Moroccan Argan oil has become a popular remedy for dry hair: in fact, using a few drops of Argan oil on the ends of the hair gives a more finished and supple look. An example? Hydrate Elixir by Organics Pharm, l'oil for dry hair formulated with Linseed, Argan and Avocado Disciplining Liquid Crystals. In addition to imparting moisture to wasted hair, it helps maintain and enhance color.
✔Use shampoo and mask for dry hair. Replace your current products with one shampoo for dry hair (with mild surfactants and moisturizer) and a very nourishing balm, capable of keeping hair cuticles relaxed. Try, for example, the Yogurt and Lavender Moisturizing Balm from Organics Pharm produced with a high concentration of plant substances and essential oils, and free of substances of petrochemical origin.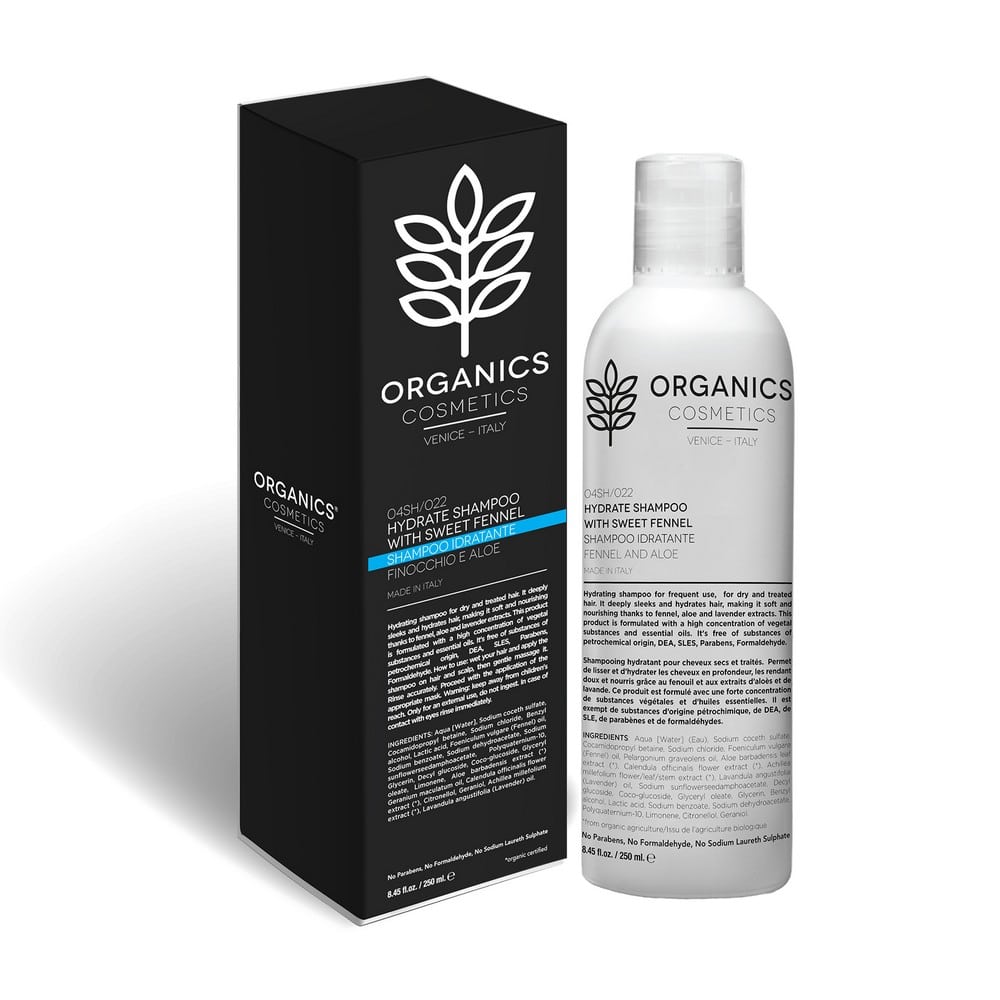 If you want, complete the routine by applying 1-2 times a week a mask for dry hair.
✔Take in more vitamins and minerals. While all vitamins are essential for the well-being of the body, there are also some vitamins that have a direct impact on the health of the hair and nails. Vitamin A, vitamin C, biotin and iron contribute to healthier hair, but vitamin D, folate, vitamin B12 and selenium also help in hair and scalp function. Also valuable are the supplements Of marine proteins.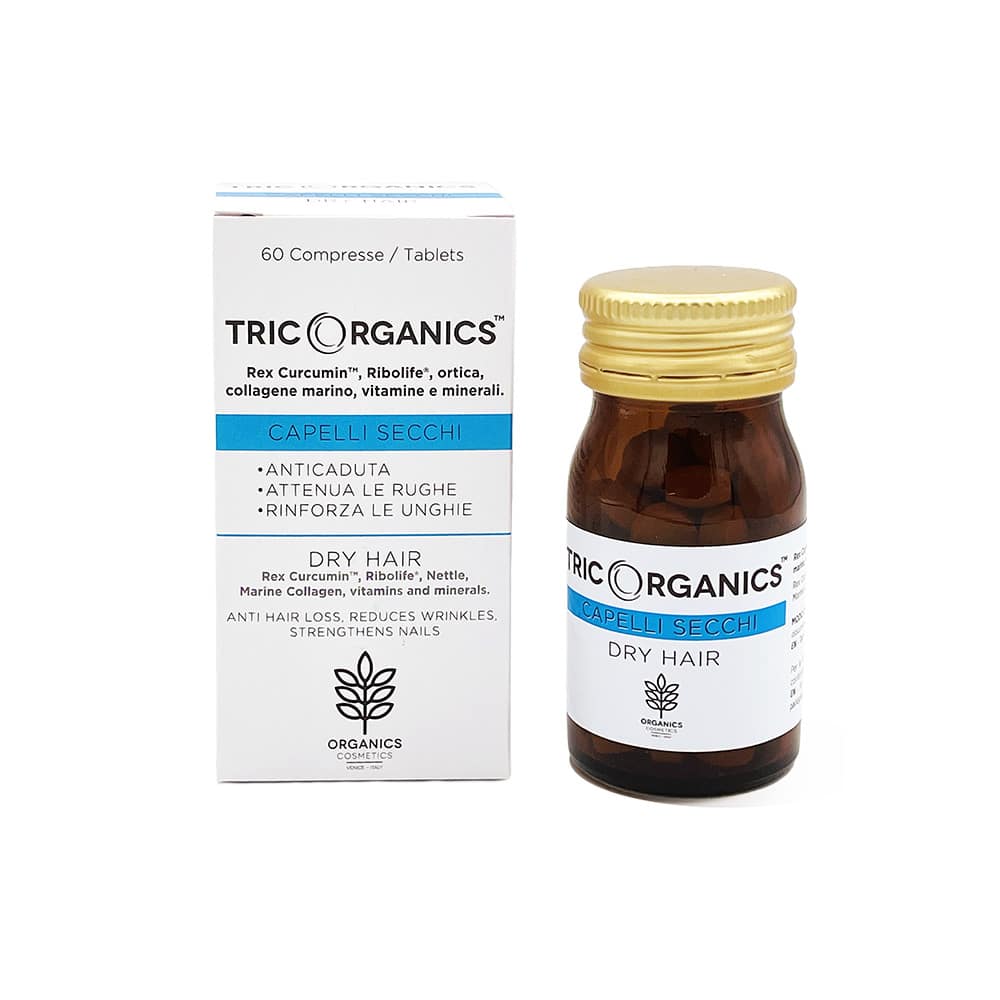 We recommend the Tricorganics™ supplements for dry hair by Organics Pharm. Due to the content of:
Marine collagen
Vitamin and Mineral Complex (vitamins B6 and B2, zinc, copper, folate, selenium, chromium, niacin and biotin)
Nettle
AnaGain™ (extract from Pisum Sativum sprouts for the treatment of hair loss)
Ribolife® (mixture of free nucleotides that enables better bioavailability of functional actives)
Tricorganics™ performs a triple function. Nourishes dry hair and stops sagging, even seasonal sagging; strengthens nails; smooths small wrinkles on the face and body.