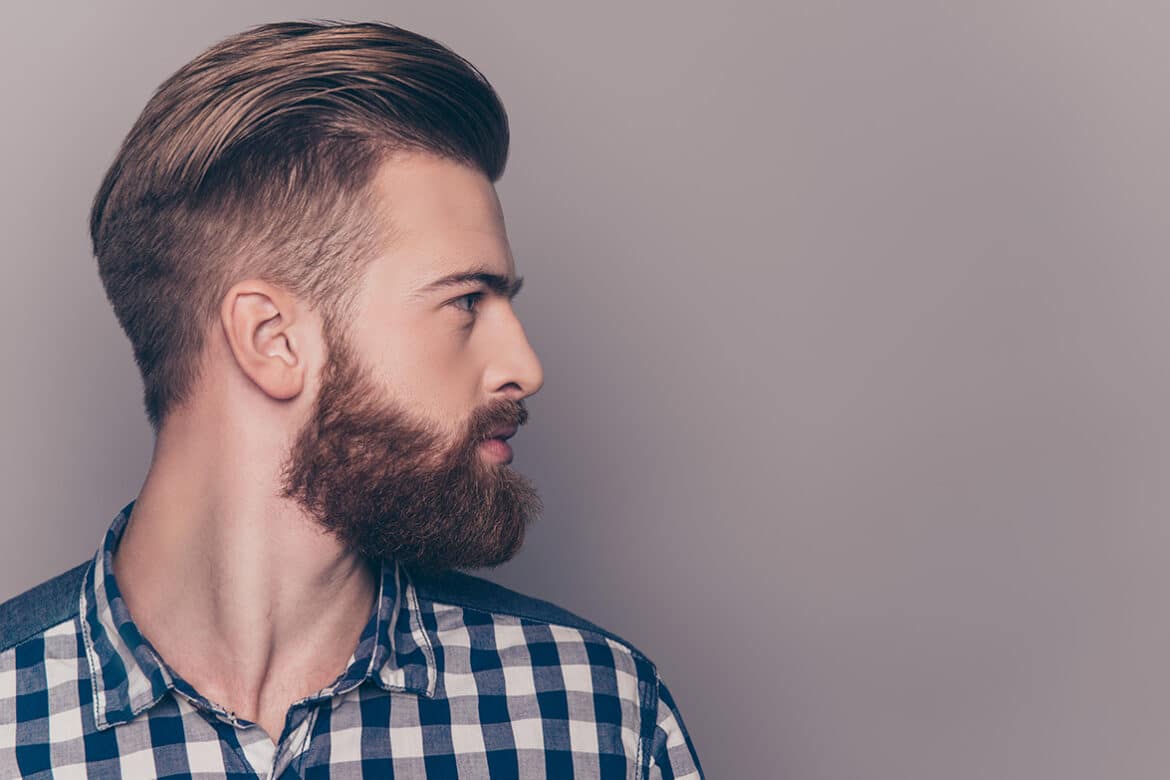 A sparse or patchy beard is often due to factors beyond our control, such as genetics or varying levels of hormones. Sparse facial hair growth can also occur when the diet lacks certain nutrients and vitamins. Fear not: there are many ways and products to grow a beard thicker and harder, looking healthy, shiny and groomed. Read on to find out how to grow a thicker beard, whether you desire it short or long for a hipster style beard.
Full beard vs sparse beard: what are the causes?
Beard growth is regulated mainly by genetics: if you have always had a sparse or patchy beard, then it has always been in your DNA.
If, however, the beard has thinned over time, it could be caused:
from stress;
from a diet deficient in essential vitamins and nutrients;
or from being tied up and bullied for a long time.
Remedies to achieve a thicker, harder beard
There are many natural ways to encourage the growth of a fuller beard, regardless of what your genetics want. A healthy, nutrient-rich diet can help make a patchy beard thicker, while your daily routine can also have an impact if you take note of these tricks:
Exercise regularly to promote blood flow and hair growth.
Exfoliate and cleanse facial skin regularly to promote blood circulation and remove dead skin cells.
Get enough rest and reduce stress levels, which can affect hair and hair growth.
✔Diet. If the sparse beard is due to an unbalanced diet, an eating plan rich in vitamins A, C, E and B vitamins can help promote facial hair growth. Vitamin A, in particular, also helps the body produce sebum, that oily substance that helps keep the skin and hair follicles healthy.
✔Routine. Brushing the beard is another great way to encourage facial hair growth, improving the appearance of a patchy beard as it grows. The use of a shampoo and conditioner to thick, hard beard can help it grow faster and more evenly.
How to get a short thick beard
If you are more fond of a short full beard, wait until it is at least 2 cm long. Don't neglect it, because the excess inches may stick out wildly and make the whole face look untidy.
Gently wash and dry the beard.
Get in the habit of combing it downward. This way the beard grows in the same general direction and looks neater.
To straighten curly beards, use a heated brush or beard trimmer.
One of the most common mistakes men make when keeping their new thick beard short is not paying attention to the "neckline," and they cut it down to the chin. Instead, the ideal reach of the short beard should be at least a finger's width above the Adam's apple. This serves to hide that small pocket of fat under the neck that protects the throat. It also makes the beard look thicker.
Finally, keep your short beard tidy by using trimmers. Even if you are tempted to trim it with scissors, it is best to invest in a good beard trimmer.
How to get a thick hipster beard
The bold and thick hipster beard is a favorite style of the modern "beard boom." We could liken the hipster beard style to that of a well-groomed lumberjack: a full beard and a carefully trimmed handlebar mustache; usually, it is paired with a clean-cut haircut for a striking look.
If a full hipster beard is what you've longed for, here are what steps you need to follow:
Stop shaving and trimming for a while: growing any big beard style takes time and patience, but a thick hipster beard takes even more.
Use a special beard brush to comb and detangle the beard daily.
As you grow a fuller beard, be sure to shave and trim the edges for an even result.
Use a shampoo specifically for thicker beards every day to keep them clean and fresh.
Moisturize regularly with a beard oil to keep it soft and thick.
Products to grow a fuller beard
To have a thick, growing beard in a short time, you don't need who knows how many products. In addition to the special shampoo for cleansing, you only need two: an oil and a conditioner.
Thick beard balm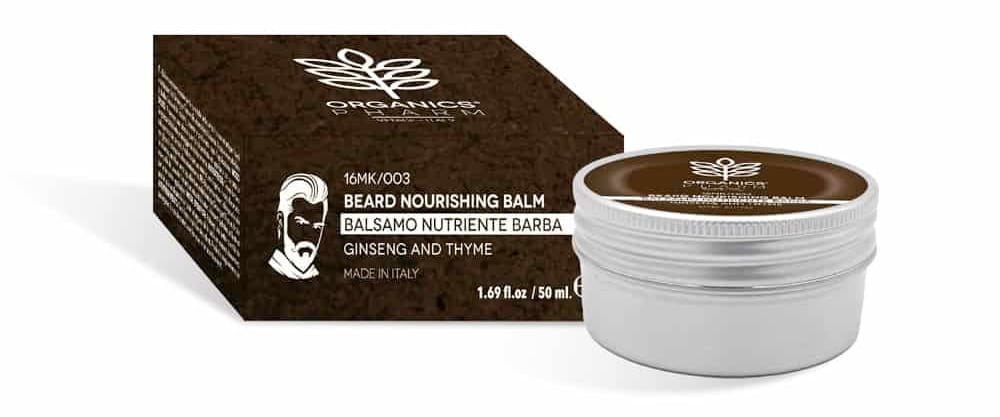 Conditioner is used to keep the now thick beard soft and shiny at all times: it will be easier to untangle and brush, and it will look healthy and groomed. We recommend Beard Nourishing Balm by Organics Pharm, a nourishing balm containing purifying and revitalizing extracts of Ginseng, Thyme and Lavender.
It is applied in ten seconds: just take a small amount, spread it over the beard and massage gently.
Oil for thick and hard beard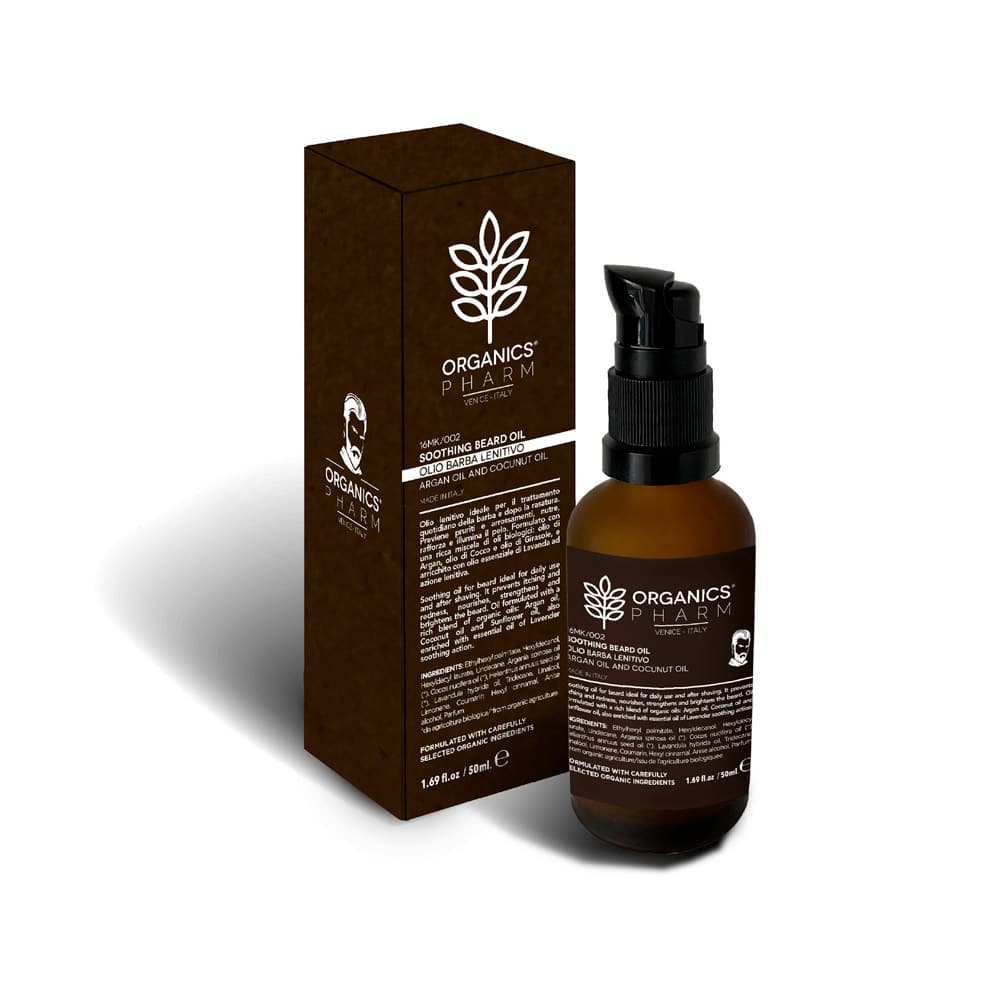 L'beard oil is ideal after shaving because it soothes the skin, nullifying unpleasant effects such as itching and redness. Soothing Beard Oil by Organics Pharm soothes but not only that: thanks to its formulation, it nourishes and strengthens the hair, making your thick, hard beard.
Contains: revitalizing and nourishing Argan, Coconut and Sunflower oils, soothing Lavender oil
Again, simply apply a small amount every day and massage in. It is non-greasy and weightless.