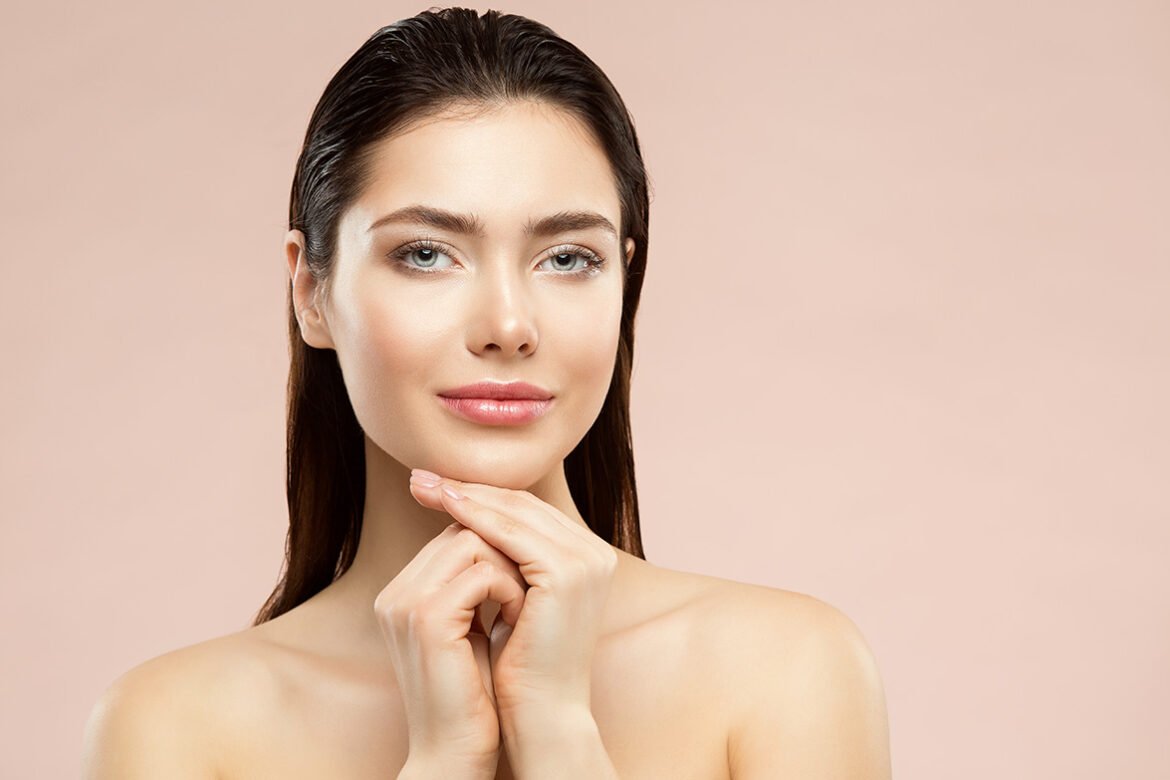 Over time, these valuable allies have also become a source of nutrients for the hair. The combination of styling and hair care has resulted in crystals that give the possibility of healthy as well as "shiny" hair.
What are hair liquid crystals, i.e., why they were created!
Scientifically speaking, they are an intermediate state of matter between the crystalline solid state and the liquid state. Under certain conditions, discovered in the late 19th century, crystals exhibit both liquid-crystalline characteristics. Since then, the technique has made it possible to create various crystalline types (think TV screens), including the specific liquid crystals for hair. These substances possess an oily consistency that settles on the hair fibers without entering their structure.
Why have they been so successful? Because the crystals improve the appearance of the hair; they stay on the surface to polish the hair and smooth the hair fibers.
They make you say goodbye to frizz for good, so you can feel free to achieve any hairstyle even at home. Plus, as the word itself suggests, thanks to the liquid crystals hair and tips become shiny-fabulous for special occasions.
Liquid crystals on hair: here's why to use them
Mentioning their smoothing and shining ability, let's get right into the matter: they combine hair styling and hair care. Their role is suitable for both straight hair and wavy or curly hair, so you can use them in any case. You may decide to use them for:
fighting frizz;
Make the hair shiny;
Perfecting the hairstyle;
Prolonging the setting;
Facilitate combing (detangling);
reviving curls;
Moisturize and strengthen the hair;
protect against color loss;
Create a protective film on the hair;
Seal and repair split ends;
Softer hair after drying.
It is important to choose liquid crystals for hair with certain characteristics suitable for your hair type. It is definitely always helpful to opt for a liquid crystal oil with flaxseed and vegetable oils
.
Essential oils, very nourishing, these elements are suitable for dry or very frizzy hair, often identifiable with curls. Flaxseed base is suitable for those with straight or wavy hair but with medium to fine thickness, and has Vitamin F, which increases hair strength.
Liquid crystals for frizzy hair, here's how they work.
The action of liquid crystals on hair is first and foremost disciplining. They will help make your hair manageable in rain, wind or humidity.
The frizz, in fact, may be congenital in your hair or arrive as a result of climate change. The hair becomes "shaggy" and gets ripple: this is where treating them in advance with a liquid crystal hair oil, proves to be successful.
Because of their ability to settle over the entire length of the shaft, they eliminate frizz; at the same time, they make hair easier to detangle.
How to use liquid crystals for hair?
For best results, post-shampoo crystals should be used. The best time to apply them is just before drying, while the hair is still damp-dab with a towel to remove excess water.
The crystals appear as an oily fluid, so you need to spread them on your fingers before starting.
They can be applied to the lengths and ends, avoiding the roots (moisturizing this area can be done with other specific products). Make the movements from top to bottom to spread the liquid crystals evenly over the hair, avoiding greasing any particular strand.
Apply them "sparingly," proceeding with very small amounts. Just 3 or 4 drops is enough if you have medium-length or short hair; for long hair, however, you can increase but not more than 6 drops (it is still an oily substance!).
In this, you are usually helped by the dispensers of liquid crystal hair oil packs, which release a little at a time.
Liquid crystals, hair dryer and hair straightener: here's how to use them.
After application you can use a hair dryer and blow dry your head. The crystals will make the hair softer after drying. If you still present very dry and brittle hair, you can add a few more drops to the lengths and ends after styling.
Is it possible to use crystals before straightening? The answer is no!
If you want to flat iron after blow-drying, wait until the end of ironing to apply them. The hair, moist because of the crystals, may be damaged by contact with the strong heat of the straightener.
Only after straightening can you distribute the liquid crystal oil over the hair from the lengths to the ends. In this way you will be able to make the hair shiny while eliminating the dry effect of straightening.
This method also applies to the curling iron.
Liquid hair crystals: do they hurt? Better natural!
There was a "boom" period for these products, but they soon disappeared from hair care offerings: they were considered full of silicone and harmful petrochemicals.
Their valuable function, however, has remained in the hearts and minds of many people. Therefore, in recent times, the crystals have returned to the market with a revamped formula that is no longer harmful. Today they are made with natural and, in some cases, even organic ingredients.
For those wondering not only how to use liquid crystals for hair and whether they hurt, but also how to choose them, a valuable product is Hydrate Elixir. This liquid crystal pack for frizzy or normal hair is textured with flaxseed, argan and avocado oils.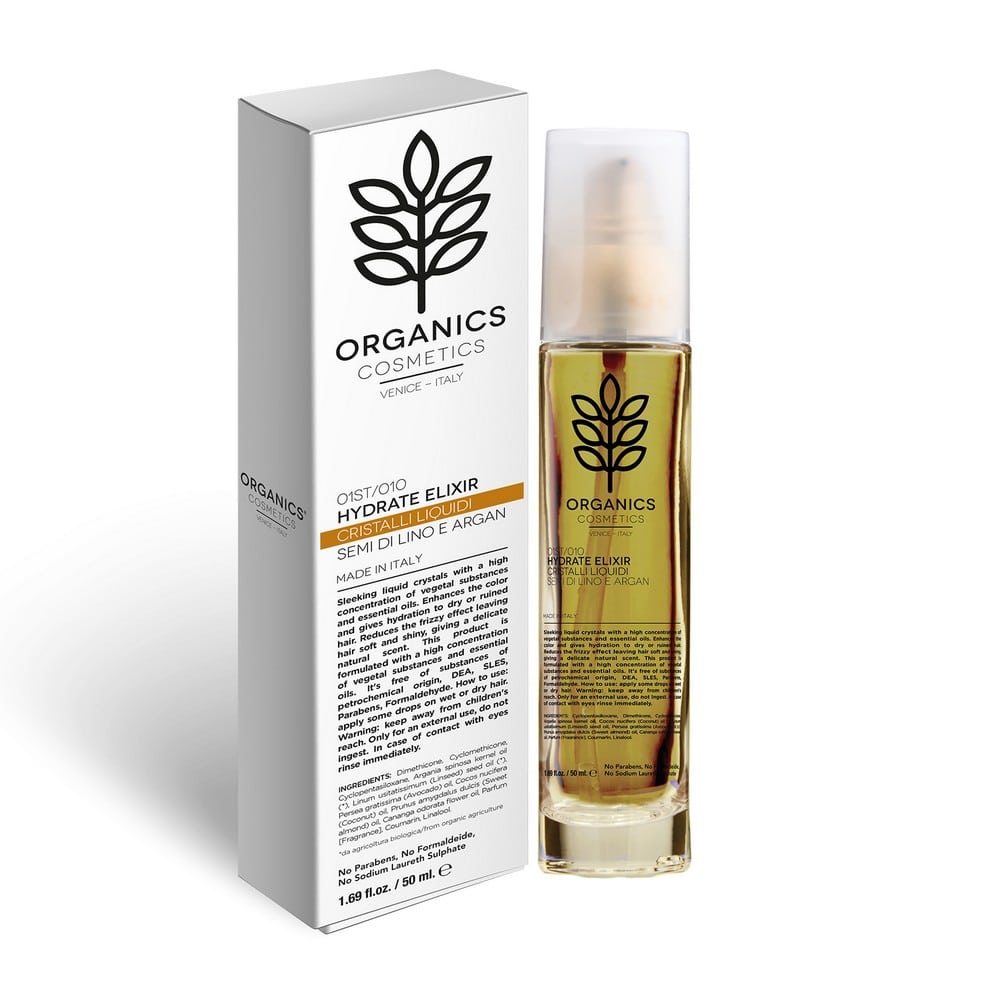 Formulated with plant-based substances and essential oils, it is very effective in moisturizing and enhancing the color of dyed hair, which often looks dry and damaged. At the same time Hydrate Elixir is an excellent disciplining and anti-frizz product, combining the "rigor" of crystals with the softness of organic nourishment.