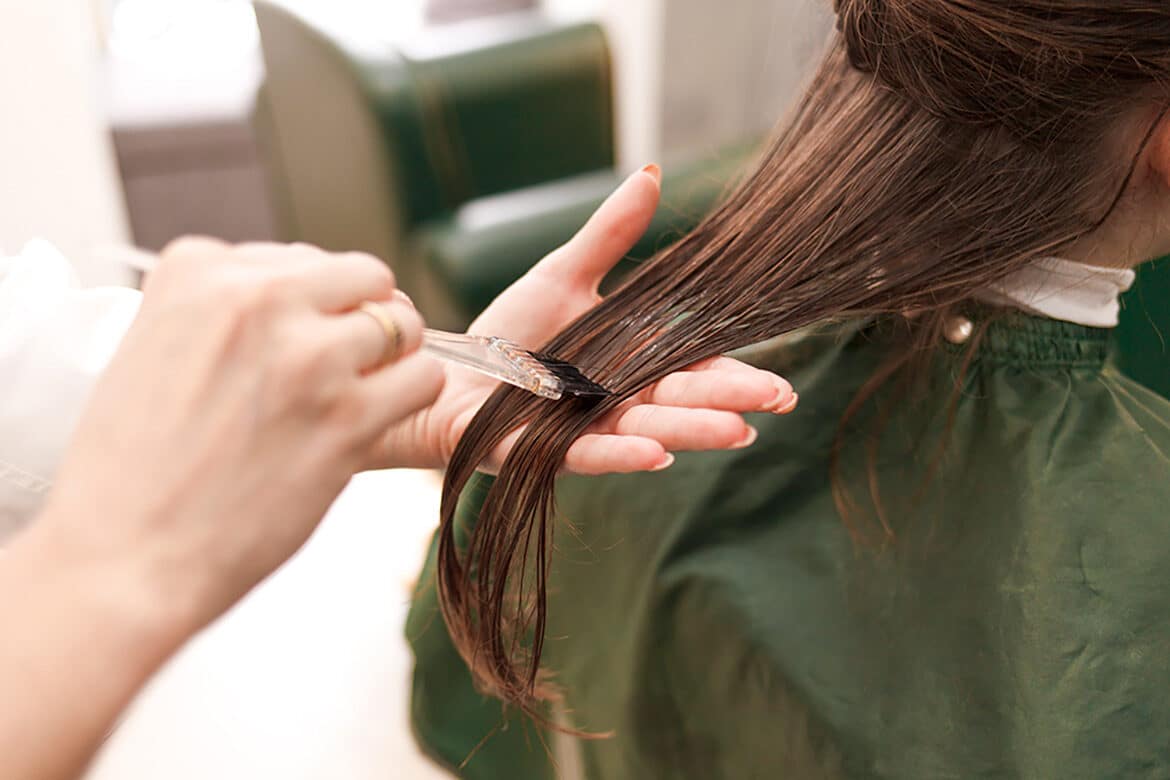 Today the keratin treatment is one of the treatments for hair most popular in salons. This is because, with keratin treatment, a boost of essential proteins is injected into the hair, strengthening it and making it soft, smooth and shiny.
But what does this consist of in practice keratin restructuring treatment?
Let's start with the basics: keratin
Before understanding what the keratin treatment consists of, it is appropriate to get acquainted with the main character: keratin.
Keratin is the protein that makes up hair, nails, and the outermost layer of skin. It is what makes them strong and waterproof. When we talk about hair keratin, we are referring to the protein that fills the spaces between the overlapping cells that make up the hair cuticle.
What is keratin treatment?
The keratin treatment is a treatment that smooth and polishes the frizzy hair. Some types of treatment completely straighten the hair, while others work to soften and loosen the shape of the hedgehogs.
You can think of it as adding a "protective coating" on the hair. Hair becomes frizzy when the outermost layer, called the cuticle, opens and lifts. This allows moisture and other environmental factors (smog, heat, cold) to penetrate, swelling the hair shaft and making it frizzier.
Treating hair with a keratin product smooths the cuticle and seals it, thus preventing frizz and breakage.
How is keratin restructuring treatment done? How long does it last?
La duration of keratin treatment depends on the formula used by the hairdresser, from the structure of the hair and their quantity. The salon visit can last from two to four hours, and it almost always proceeds in this way:
When you arrive, the hairstylist will wash your hair first;
Then, he will apply the keratin restructuring treatment on wet hair and let the formula saturate each strand for about half an hour, or dry the hair first and then apply the treatment-again, it all depends on the hairdresser and the needs of the hair;
Because the treatment is heat-activated, the last step is to go over the thicker strands with a flat iron at medium-low heat.
Is keratin smoothing treatment different from chemical smoothing?
Theoretically, yes. I keratin smoothing treatments are temporary and go away after a few months, while chemical smoothing agents are permanent. The two treatments also use different ingredients that produce different results:
chemical straighteners break and restructure the bonds of curly hair so that the hair becomes weaker and more manipulable.
Keratin treatments inject protein into the porous parts of the hair, making it smoother and softer.
It is true that, for many years, keratin treatments contained a solution that released formaldehyde when exposed to heat, but to date there are numerous viable options that are completely nontoxic and formaldehyde-free!
What are the benefits of keratin treatment?
Keratin treatments offer a wide range of benefits, such as intense hair hydration, increased softness, strength and shine.
1Makes hair stronger Keratin treatment makes hair follicles stronger, increases hair elasticity and prevents hair breakage.
2Repair the damage Our hair is constantly exposed to chemicals, bad habits and harmful environmental factors. This combination of elements makes the dry, dull and damaged hair. Keratin restructuring treatment> helps to repair hair from this damage: it deeply nourishes and prevents further damage.
3Makes hair more manageable If you have unmanageable hair that is always tangled, keratin straightening treatment can make your hair more manageable and manipulable. You will notice that your hair will districano very easily and no longer knot as quickly.
To whom is keratin treatment recommended?
Because it restores a good amount of protein to the hair, the keratin treatment is suitable for those who have the damaged hair due to:
Chemical treatments-dyes, bleaching, perms, smoothing;
Hot styling - hair dryer, straightener, iron;
other stressful conditions to which the hair has been subjected-for example, prolonged exposure to sea salt, pool chlorine, sun or wind
How to maintain treatment results longer?
To maximize the effects of keratin treatment, at home you can use shampoo and conditioner specifics of maintenance, highly nourishing and moisturizing. We recommend the Shampoo and the Conditioner Of Organics Pharm's Keratine line:
The Keratin Shampoo Organics Pharm is ideal as a product of maintenance. It is a restorative shampoo enriched with chamomile and wheat protein, with nourishing action. Essential oils and silk extracts, from organic farming, give a smoother, velvety look to your hair.
The Keratin Conditioner Organics Pharm has an intense moisturizing action on stressed hair, especially curly, very frizzy or porous hair. It should be used as a mask, to be left on 5-7 minutes after each washing.